Why this Site?
I believe with my whole heart that it is our stories that make us uniquely human, and the sharing of them that connects us deeply to one another.  Books and stories can entertain, and that's wonderful. But they can also inform, inspire, enlighten, and transform us.
By looking at the world through the eyes of others, we develop a new kind of empathy and a deeper humanity.  I'm so grateful for the writers, artists, musicians, and filmmakers who have been brave enough to tell their truest stories—some fact, some fantasy, but all true—and have inspired me to tell mine.
This site is my attempt to share not only the books and stories that I write, but my dedication to supporting the writers and other creatives in expressing their own ideas.  I hope you'll linger here and find a story you like or an idea you might want to share.  I hope you'll sign in so that I might hear from you and be able to let you know about literary announcements and special events down the road.
My newest book with tips for becoming a more confident public speaker is From Page to Stage and will be released in the fall of 2018.  While my memoir, Filling Her Shoes, is available for purchase now!  My debut novel Fire & Water was published in 2013 by She Writes Press. It is available in paperback, e-book, and as an audiobook.
More on Books and Publications by Betsy Graziani Fasbinder
I have both a fiction piece, and an essay for writers published in The Power of Memoir: How to Write Your Healing Story by Linda Joy Myers. This book, and other writings by Linda Joy Myers are invaluable resources to anyone who longs to write their own memoir stories.
My personal essay, "Who Will This Be To Me?" is included in the anthology, Blended: Writers on the Stepfamily Experience published April 2015, edited by Samantha Waltz.
I'm especially proud that my story, "In Search of the Silver Cup" will appear in Shades of Blue: Writers on Depression, Suicide, and Feeling Blue, published by Seal Press.  This anthology, edited by Amy Ferris, will launch in November 2015.  These are stories of anguish and loss, but also hope and inspiration.
You can read more about each of these books by going to the Books and Stories tab on this site.
Words Off Paper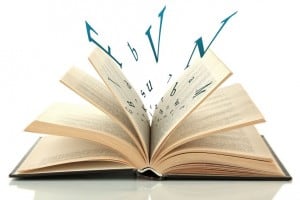 For San Francisco Bay Area Word Lovers: Check out Words Off Paper. This is a pop-up event that happens 3-4 times a year.  It's a live reading series featuring six writers at each event. It's always fun and entertaining, and often inspiring.  Click here to find out more. 
Golden Gate Bridge Photograph generously provided by Mark Schatz